Don't Turn Us Into Belarus
A letter to the secret police defending the White House after Election Day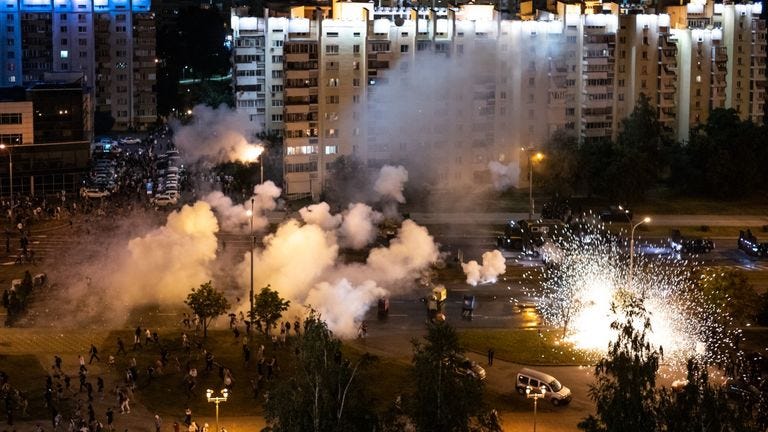 by Justin Rosario
There are less than 90 days until the election and Donald Trump is losing. Badly. There is no "silent majority". There is no "secret Trump voter." The polls are not rigged. He's losing because he is the most corrupt, incompetent, and, let's be honest, stupid president in American history. 
It would be great if, when he tries to illegally steal the election, you would refuse to defend the White House when we come for him.
I know that's a tall order but you swore an oath to the Constitution, not the president. You swore to defend the law of the land and the people of the United States. When (not if) Trump tries to cheat his way to a second term, we're going to come to the White House and demand he leave. And if he does not leave of his own accord, we're going to make him leave, one way or the other. We will not stand for another 4 years of a stolen presidency.
I strongly urge you to not to stand between the people and the reclamation of the People's House.
Don't Turn Us Int…
This post is for paid subscribers