The Axis Of Ignorance: My Terrifying Journey Into COVID Conspiracy Land
Q-Anon and New Age Wellness "experts" are peddling in extremely dangerous conspiracy theories that threaten to undermine our response to the Coronavirus.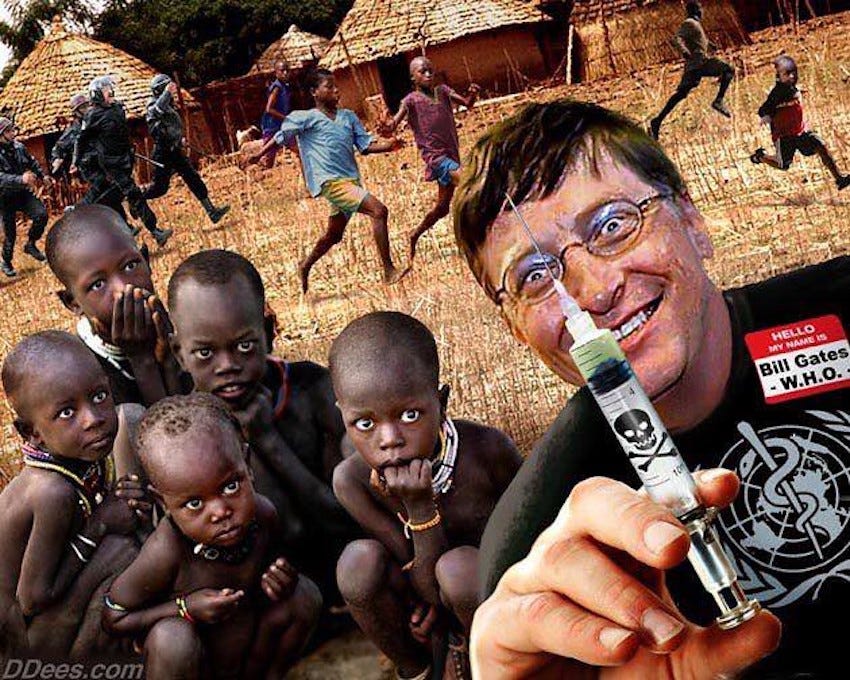 by Ben Cohen
I generally have a strict policy of keeping things civil on Facebook, but during the Coronavirus pandemic I have deleted dozens and dozens of friends. Why? Because it turns out I know quite a few narcissistic conspiracy theorists who think they understand the pandemic better than epidemiologists, doctors and virologists.
I deleted the Trump supporters several years ago, but would have regarded the majority of the friends I deleted from my circle recently as being politically liberal. I genuinely found it perplexing that people I thought to be intelligent were sharing anti mask wearing, COVID denying posts from a plethora of Q-Anon nutjobs, anti-vaxxers and New Age spiritualists.
What surprised me the most though, was the number of people I knew who were spreading versions of this nonsense. If my circle of well educated, mostly kind and thoughtful friends were falling prey to these ludicrous conspiracies, then what did that say about the rest of society?
According to one f…
This post is for paid subscribers