Welcome to this week's mega edition of The Banter Brief, the best round up on the interwebs.
1. Most Important Story Of The Week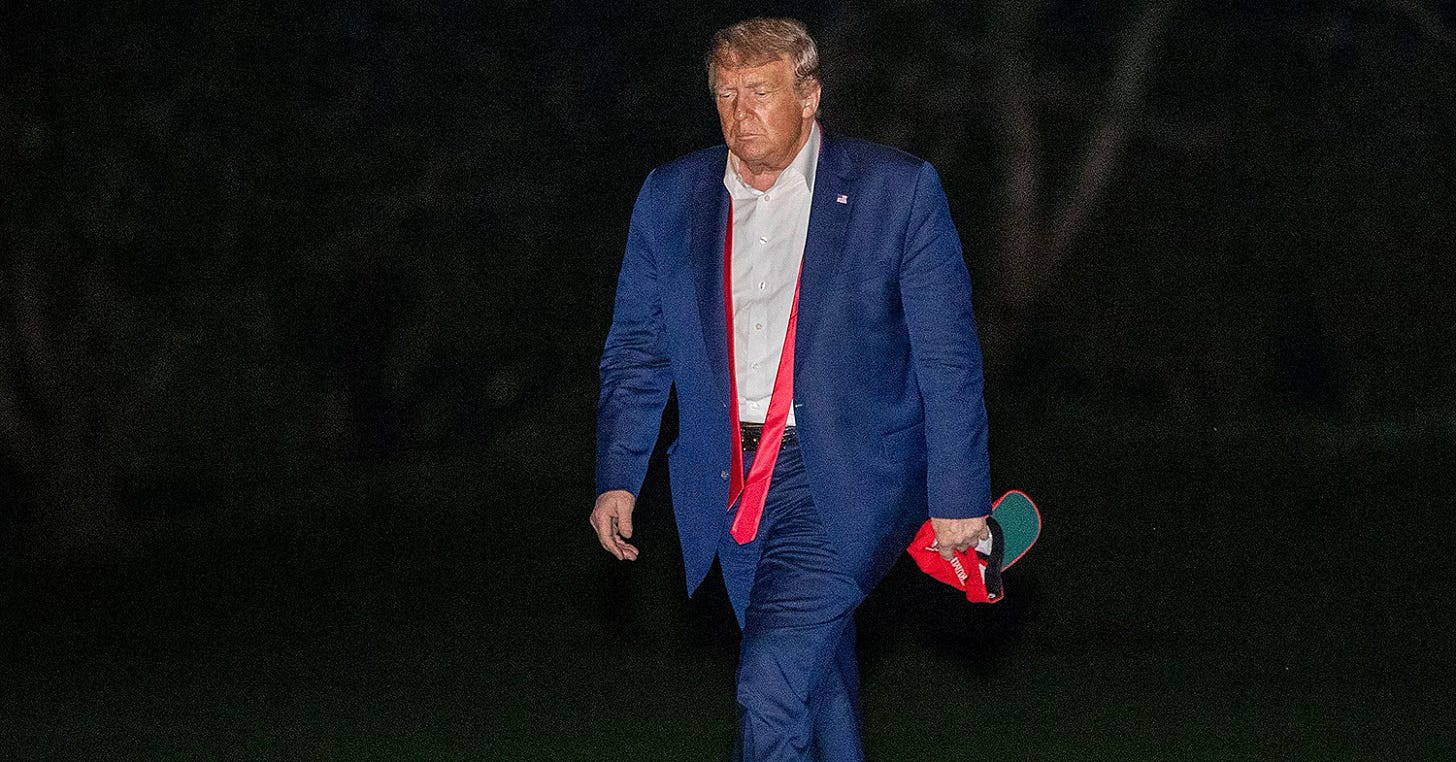 Trump tries to cancel the election
Literally minutes after the government announced the worst economic contraction on record, Donald Trump tweeted this on Thursday:
With Universal Mail-In Voting (not Absentee Voting, which is good), 2020 will be the most INACCURATE & FRAUDULENT Election in history. It will be a great embarrassment to the USA. Delay the Election until people can properly, securely and safely vote???
Why did Trump do this? Most likely because he knew the media would follow the story and forget about the unraveling of the economy under his watch. And he was right — at least to a degree.
This is how desperate Trump has now become. He is willing to commit egregiously impeachable offenses to distract the public from his complete failure to navigate the US through the Coronavirus pandemic. Steven Calabresi, a Trump supporter and co-founder of the staunchly conservative Federalist Society wrote in the New York Times that, "His [Trump's] latest tweet is fascistic and is itself grounds for the president's immediate impeachment again by the House of Representatives and his removal from office by the Senate."
This is not going to happen given the proximity to the election, but Trump's suggestion should be taken very, very seriously. This was always the major concern about Trump — that he would attempt to destroy democracy in America and install himself as dictator. That concern, long derided by conservative, has unsurprisingly been proven justified. Will Trump try actually try to postpone the election? Given the current state of his re-election campaign (see below) it is a distinct possibility. More likely though, will be a full out assault on voters that could quite easily hand Trump an illegitimate victory.
Go Deeper with Banter Members:
With Trump proposing to delay the election itself, the stakes are higher than ever before, says Bob Cesca
(image: PATRICK SEMANSKY/AP/SHUTTERSTOCK)
2. Poll Analysis
The bleak outlook for Donald Trump is getting bleaker by the day. This from Morning Consult:
No wonder Trump is trying to delay the election.
3. Quote Of The Week
"Today we witness with our own eyes police officers kneeling on the necks of black Americans. George Wallace may be gone, but we can witness our federal government sending agents to use tear gas and batons against peaceful demonstrators. We may no longer have to guess the number of jellybeans in a jar to cast a ballot, but even as we sit here, there are those in power who are doing their darnedest to discourage people from voting by closing polling locations and targeting minorities and students with restrictive ID laws and attacking our voting rights with surgical precision, even undermining the postal service in the run up to an election that's going to be dependent on mail-in ballots so people don't get sick."
- President Barack Obama's eulogy for John Lewis
4. What to Watch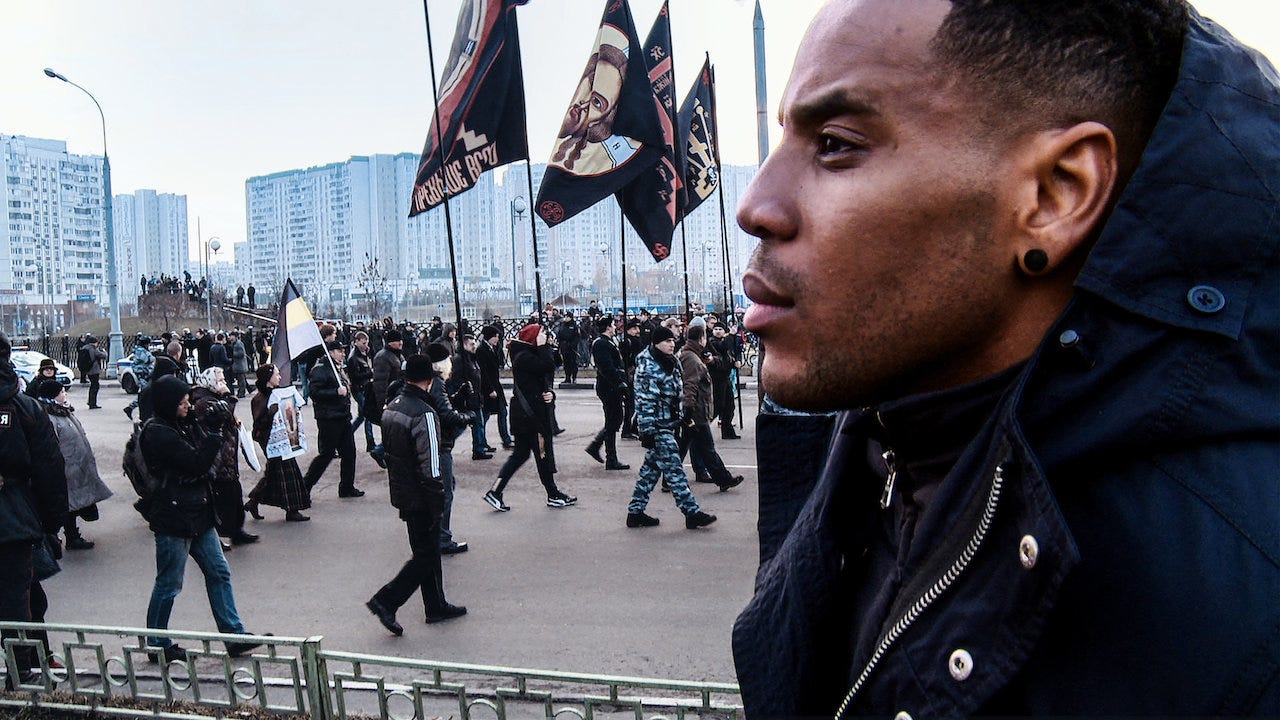 What: 'Reggie Yates Outside Man'. Black British filmmaker Reggie Yates travels around the world exploring issues like racism, gay rights and knife crime.
Why: Yates is an exceptionally thoughtful filmmaker who makes this otherwise good documentary series excellent. Yates explores complex and controversial issues — like racism against desperately poor white South Africans — a fascinating subject that forces Yates to process a complete reversal of stereotypes and prejudices he has grown up with. He always seeks to understand without judgment, and that makes his series a refreshing change. Yates treats his subjects with great sensitivity and empathy, and you really appreciate the genuine connections he makes with those he interviews.
Some of the topics are quite bleak (meth addiction in Australia, gun crime in Chicago), but it's compelling, important television handled with great care.
Where: Netflix
5. Good News
Native Americans reclaim ancestral lands
Given Western societies have done such an atrocious job of protecting our natural environment, it seem logical to hand over responsibility to cultures that have been successful in stewarding the land. A little ray of hope from California (via the Guardian):
Two-hundred and fifty years after they were stripped of their ancestral homeland, the Esselen tribe of northern California is landless no more.

This week, the Esselen tribe finalized the purchase of a 1,200-acre ranch near Big Sur, along California's north central coast, as part of a $4.5m acquisition that involved the state and an Oregon-based environmental group.

The deal will conserve old-growth redwoods and endangered wildlife such as the California condor and red-legged frog, as well as protect the Little Sur River, an important spawning stream for the imperiled steelhead trout.

Tribal leaders say they'll use the land for educational and cultural purposes, building a sweat lodge and traditional village in view of Pico Blanco peak, the center of the tribe's origin story.
Have a great weekend!
ENJOYING THE BANTER NEWSLETTER? GET A BANTER MEMBERSHIP FOR 50% OFF. Take advantage of this offer during the Coronavirus pandemic and unlock all premium articles and our extensive archive. The Banter is 100% reader funded and your membership contributes directly to our in depth reporting. Don't miss out!
Read the latest for Banter Members:
Donald Trump's leadership has been so catastrophic that even a win in November might not be enough to turn the country around. by Ben Cohen
We figured it couldn't be that bad. Yeah... - by Justin Rosario