The Media Is Smearing Hillary Clinton Over Tulsi Gabbard Claims
Hillary Clinton claimed Tulsi Gabbard is a Russian asset. She was not lying.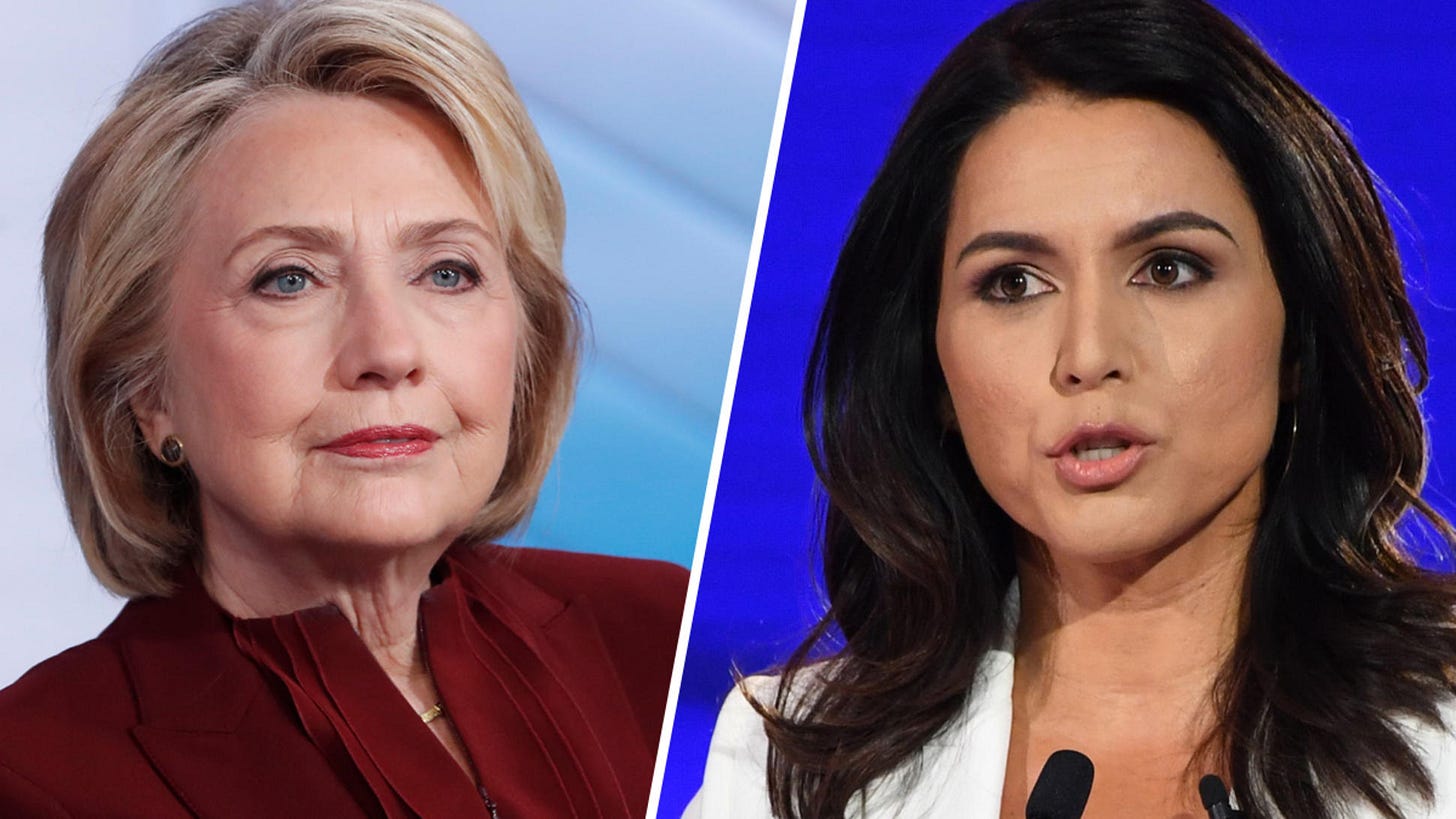 by Ben Cohen
"On Friday, Hillary Clinton suggested on a podcast that the Russian government might be "grooming" Democratic Representative Tulsi Gabbard of Hawaii as a third-party presidential candidate,"" wrote Tim Wu in the New York Times this week.
"Mrs. Clinton's assertions, backed only by innuendo, verged on the conspiratorial."
Glenn Greenwald call…
This post is for paying subscribers