The Red Hats Are Fine With A Dictator, As Long As It's Their Dictator
Half of the American voting population would be entirely welcoming of an autocratic ruler.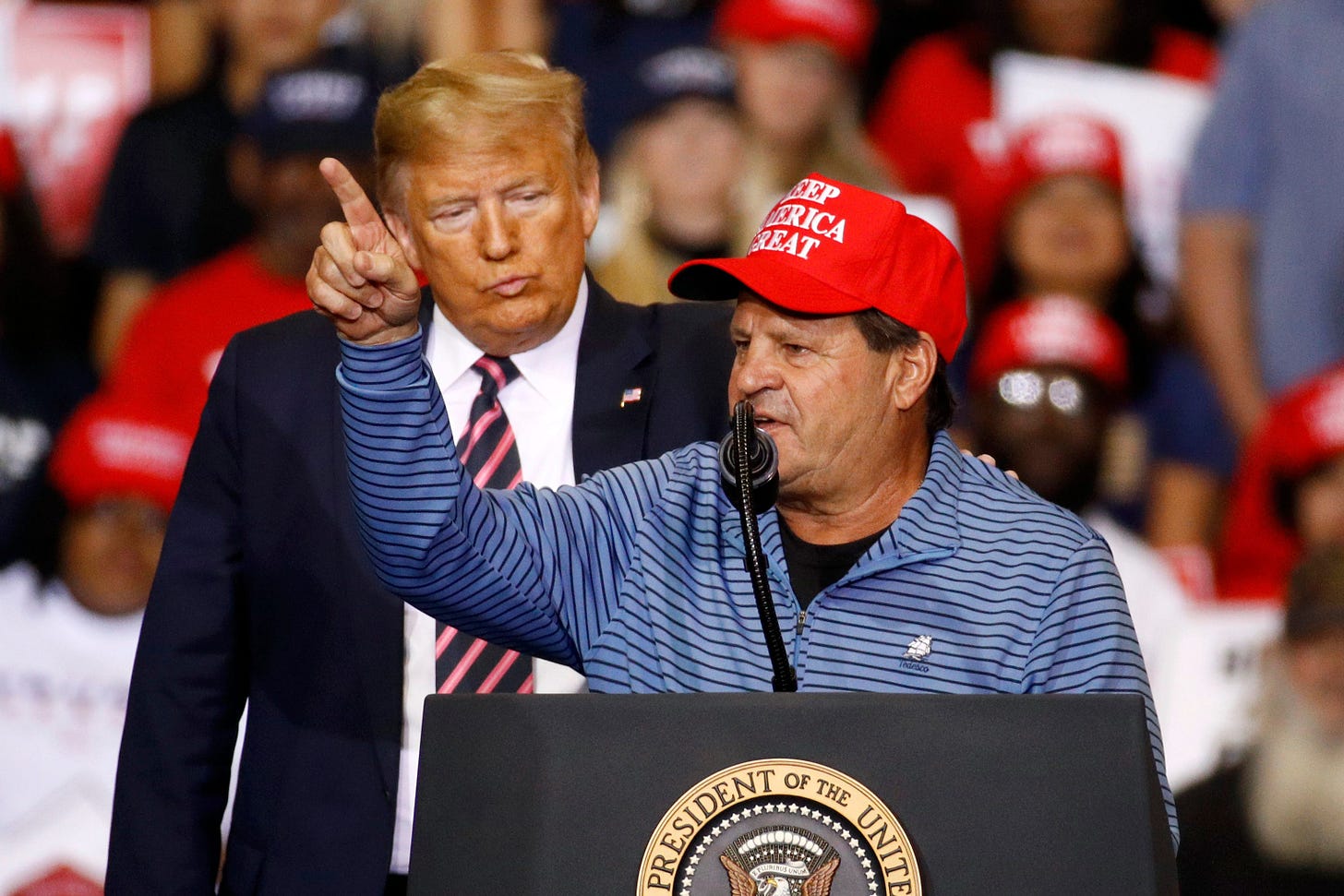 by Bob Cesca
WASHINGTON, DC -- George W. Bush once said, "If this were a dictatorship, it'd be a heck of a lot easier, as long as I'm the dictator." He was joking even though presidents, irrespective of party, should never joke about being a dictator. Not only have dictatorships precipitated mass atrocities and crimes against humanity, but it goes without saying that it runs so completely anathema to the entire point of the United States.
When Donald Trump announced the other day that he possesses "total power," he wasn't joking. When he said, "When somebody's president of the United States, the authority is total," he was deadly serious. Mike Pence added that Trump has "plenary" powers during this national emergency. Then on Wednesday, Trump announced that he would force both chambers of Congress into recess -- something about his cabinet vacancies and judicial nominees, I think. He also noted on Wednesday that he can "punish" governors who don't end stay-at-home orders.
First of all, I…
This post is for paid subscribers