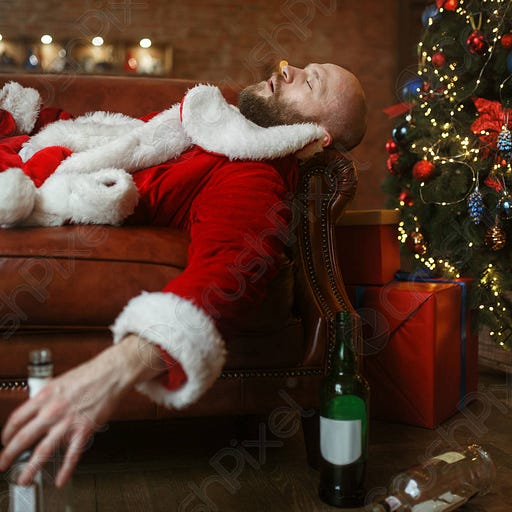 Dec 19, 2021 • 1HR 4M
The Roundtable Christmas Special!
The last episode of the year is now out. Thank God.
The smartest damn politics podcast in the world.
Hey everyone, while we will still be posting over the holiday period, this is the last episode of The Banter Roundtable Podcast for 2021. We're all completely exhausted from the year and relieved to be off for a few days. Nevertheless, the show was epic and full of laughs!
In this week's episode: we discuss Tucker Carlson's RIDICULOUS Covid comparison (and we mean truly, truly ridiculous), Joe Rogan's monstrous disinformation podcast, why the media treats Biden so badly, and much, much more. Listen by clicking the link above and leave comments below!
IMPORTANT: Right now you can get a 3 month free trial on a Banter Membership and get access to all our premium articles. The Banter is 100% reader funded and we rely on memberships to keep going. Your support is greatly appreciated!
Read an excerpt from this week's Members Only article:
There is one major factors most media pundits are not taking into account.
by Ben Cohen
The general consensus in the media seems to be that Donald Trump will run for President again in 2024. Pundits are busy "reporting" on a mythical matchup between Trump and Biden, and a slew of Democrats they are convinced will replace the sitting President.
"Kamala vs Trump", "Buttigieg vs Trump" and even "Gretchen Whitmer vs Trump" stories are circulating, sending casual observers of politics into a feeding frenzy. The two major narratives appear to be that:
Biden is too old to be President, and a resurgent Trump is going to destroy him.

There are many Democrats vying to replace Biden, none of whom are equipped to take on Trump (the focus is on Kamala Harris).
If you've covered US politics for long enough, you know to ignore pretty much anyone who makes bold claims about who will be facing who in an upcoming presidential election, particularly more than a year out. Perennial grifter/political consultant Dick Morris once penned a book titled "Condi vs Hillary" in 2005, staking his already ropey credibility on a matchup that anyone with functioning brain cell could predict would never happen. Republicans don't vote for black women no matter how conservative they are, and Condoleezza Rice made clear on numerous occasions that she had zero interest in running for elected office.
Pundits stand to make a lot of money playing this irritating horse race game and it shouldn't be paid much attention.
That being said, the issue as to whether Trump will run again in 2024 is an incredibly serious matter. The future of American democracy is again at stake — should Trump run again and win, the odds of the democratic system surviving another four year assault are slim to none.
While pundits are certain Trump will attempt to revenge his loss to Biden in 2024, there is another, far less popular school of thought that believes he will not run again. There is no way to know until Trump officially announces his intentions one way or the other, but there is one major reason he might not want to go through another election again…
This is an excerpt from today's Members Only piece. You can continue reading for free by getting a three month free trial here.