Trump Finally Has His Stormtroopers
Trump needs chaos and violence in the streets and since it's not happening on its own, he's going to create it.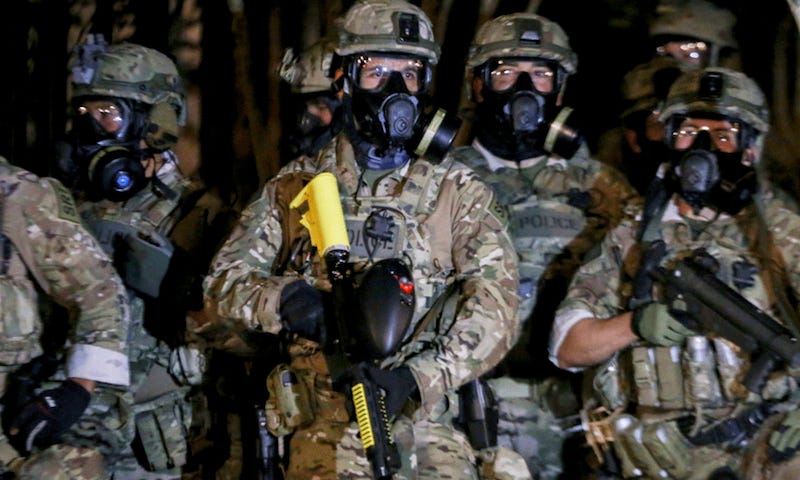 by Justin Rosario
A few weeks ago, I wrote about how Trump had attempted a military coup and failed on every conceivable level. I also wrote that he had given up on the idea of "dominating the streets" of American cities because the military refused to be his cudgel against the people of the United States. I really should have known better.
Once he and his regime of literal fascists realized the military as it is currently configured was not going to follow unconstitutional orders, they went with Plan B: Organize America's very own Gestapo.
For the last several days, heavily armed federal agents with no discernible identification have been roaming the streets of Portland, Oregon, randomly snatching people, throwing them into unmarked cars, and driving off. 
This post is for paid subscribers