Trump Knew, But He Didn't Care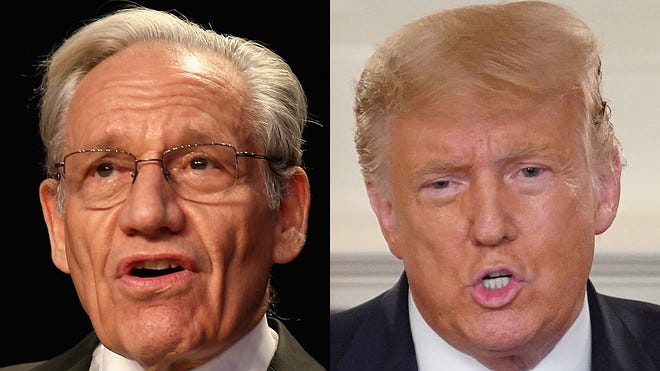 Welcome to this week's mega episode of The Banter Podcast! In today's show:
Mike gives an apocalyptic account of the wildfires in the Bay Area. Ben worries about a Trump October surprise. We look back on Trump saying on September 11, 2001 that, thanks to the terrorist attack, he had the tallest building in Lower Manhattan. (You'll never believe the problem with his claim, other than its tastelessness.) Trump talks to Bob Woodward...18 times because he's an idiot and Jared Kushner thought it was a good idea. Plus, Republicans are incapable of producing a healthcare plan. Click the play button above and enjoy!
(Note: Audio improves after the first 20 seconds.)
(image: GETTY IMAGES)
Want access to The Banter's full election coverage? Get a Banter Membership today and read all premium articles and get access our locked archive. Try it free for two months!:
Read the latest for Banter Members:
There might be a November one though.
Trump committed fraud and caused almost 200,000 negligent homicides. There is only one way to hold him accountable for this.